Documents should be ordered at least one week in advance using the online form or personally in study room in the Historical Building of The National Museum
Documents from the Manuscripts and Early Printed Books Department – please order via online form.
Documents from the Book Culture Department – please order via online form.
The Czech National Revival collection is relocated to Terezín. The orders please send via the online catalog, the books will be prepared in the study room at ÚDT II. in agreement with the curator or to study room in Historical Building in Prague; contact: Michal Klacek, e-mail: michal.klacek@nm.cz.
Orders for periodicals write to casopisy@nm.cz.
We provide digital copies for the documents of the library collections. Requests for reprographic services: Bc. Adam Petrásek
How to get to the study room in Terezín:
From Prague – by bus from the bus/metro station "Nádraží Holešovice" (metro station, red line C), bus stop no. 7 – departures: 8.20, 9.00, 9.25, 10.45 – ticket price CZE 105
return bus – departures: 12.05, 13.35, 14.05, 15.05, 16.05, 16.35 bus stop Terezín – náměstí Čs. Armády (the main square).
Catalogues:
---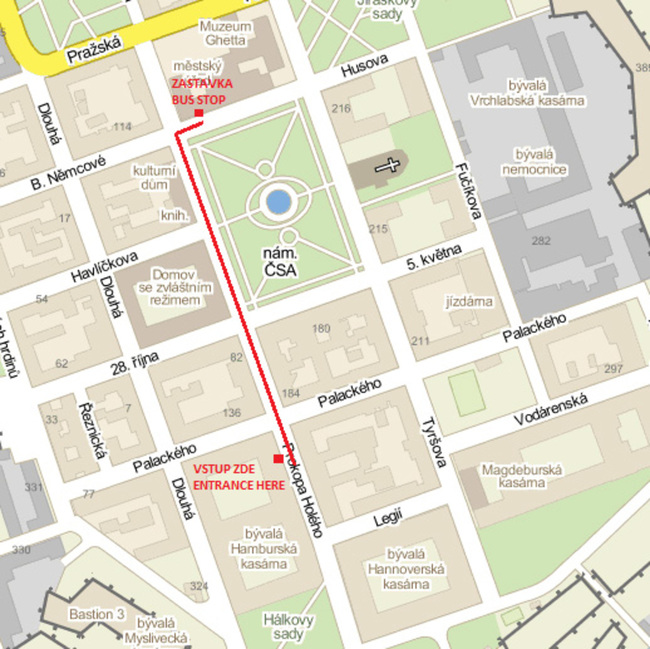 Dear visitors,
due to the emergency regarding COVID-19 from Monday October 12, all study rooms of the National Museum Library will be closed to the public until further notice.
We apologize for any inconvenience.
For periodicals and collections of The Book culture department the opening hours are valid from 9th September until 9th December 2020.
Thank you very much for your uderstanding
Download
Head of the Department of Manuscripts and Early Printed Books, Deputy Director
E-mail:
richard.sipek@nm.cz
Phone:
224 497 353
---
Head of The Book Culture Department, Deputy Director, Curator
E-mail:
pavel.muchka@nm.cz
Phone:
224 497 333
Související badatelny