The exhibition The Bride Bartered Abroad presents the most popular Czech Opera, the Bartered Bride by Bedřich Smetana: from its first bringing to stage abroad, in 1871 in Saint Petersburg still during the composer's lifetime. It features its triumph in Vienna in 1892, its staging in New York with Emmy Destinn in 1909 as well as the latest productions on European opera stages.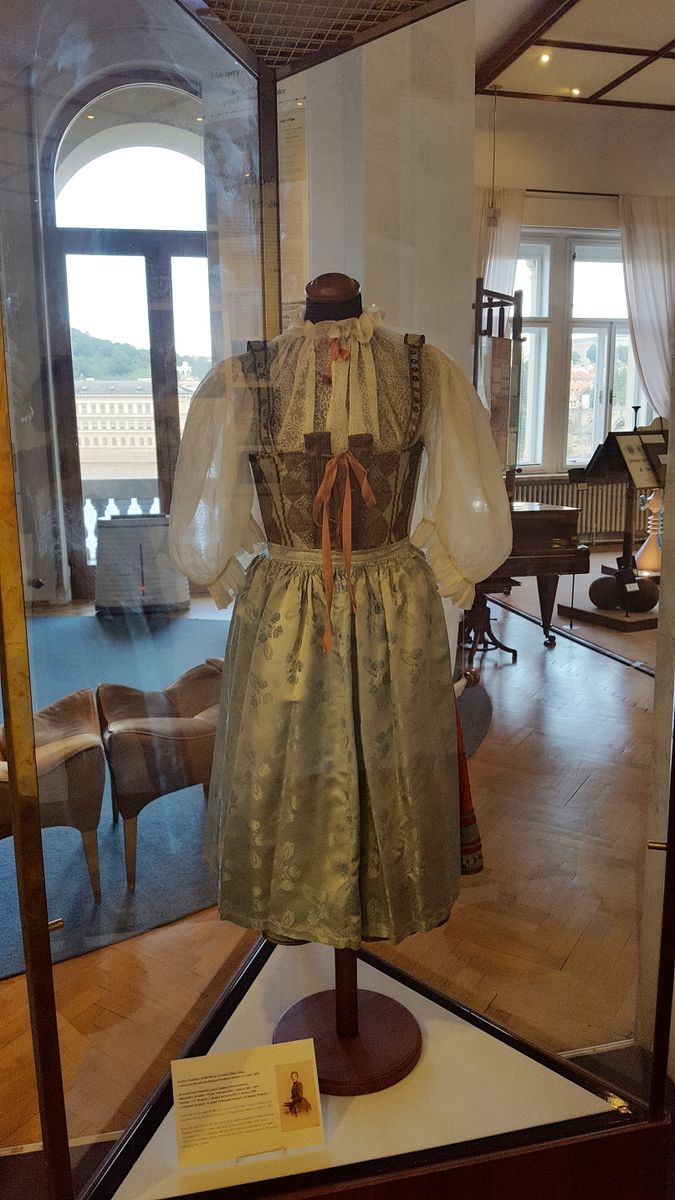 As early as 1890s, Smetana's opera was performed in many European cities, in particular in German speaking countries, and its popularity continued to grow in the early 20th century, when it achieved its breakthrough in America, Africa, Asia and Australia. The exhibition presents mainly photographs, theatre playbills and posters, together with stage design remakes, commemorative medals and albums from the collections of the Bedřich Smetana Museum. In addition to the portrait of the famous Viennese opera singer Lili Lejo as Mařenka (from 1893), the exhibition now features the recently restored original costume from the Viennese premiere of The Bartered Bride in 1892. Among the most interesting exhibits is also the correspondence of the famous French baritone Victor Maurel with Princess Pauline von Metternich. The exhibition also refers to the latest foreign productions, for example in Paris (2010) and Munich (2018).
The non-profit organization Zámek Liteň z.s. loaned several rare photographs from the collection of Jarmila Novotná in the performance at the Metropolitan Opera in 1941. Photographic documentation from modern productions of The Bartered Bride abroad were provided by the photographer Pavel Horník.