Documents from the Book Culture Department – please send the order at least one week in advance via online form.
The Czech National Revival collection is newly relocated in Terezín. The orders please send via the online catalog, the books will be prepared in the study room at ÚDT II. in agreement with the curator or to study room in Historical Building in Prague; contact: Michal Klacek, e-mail: michal.klacek@nm.cz.
Orders for periodicals write to casopisy@nm.cz.
We provide digital copies for the documents of the library collections. Requests for reprographic services: Bc. Adam Petrásek
How to get to the study room in Terezín:
From Prague – by bus from the bus/metro station "Nádraží Holešovice" (metro station, red line C), bus stop no. 7 – departures: 8.20, 9.00, 9.25, 10.45 – ticket price CZE 105
return bus – departures: 12.05, 13.35, 14.05, 15.05, 16.05, 16.35 bus stop Terezín – náměstí Čs. Armády (the main square).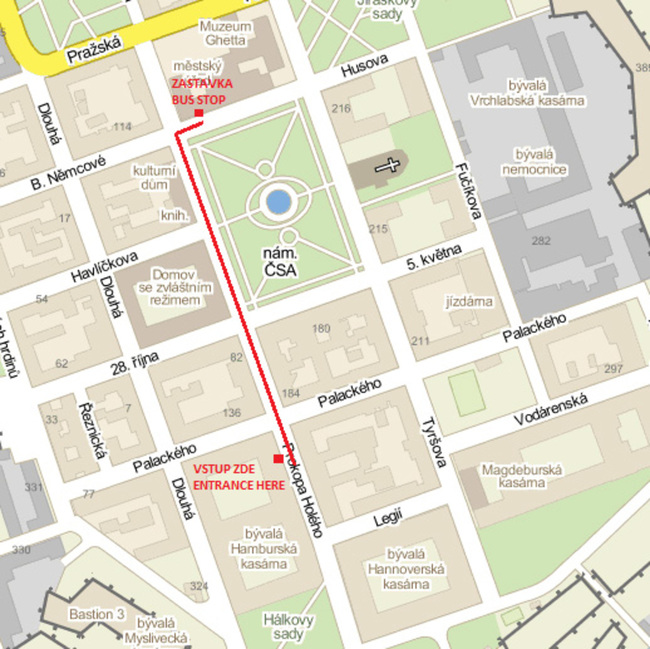 Dear researchers,
the study room is open by appointment only.

Respirators, hand desinfection and spaces 10m2 per person are required to enter the study rooms. In the following, the operation is governed by the current measures of the Ministry of Health of the Czech Republic.
Thank you very much for your uderstanding
Download
Související badatelny